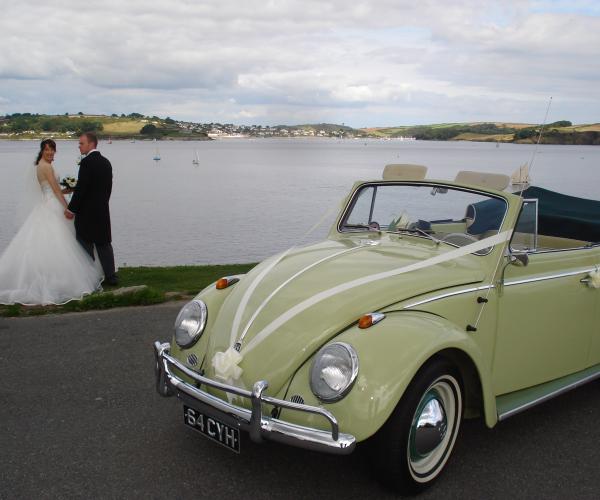 Adam - The 1964 VW Beetle
Our 1964 VW beetle cabriolet is an original LHD model imported from Italy in 2003. It has had a full nut and bolt restoration which took place in Turin, Italy. The body was stripped to a bare shell and fitted onto a rolling cage enabling all those years of bad weather to be addressed.
It has been restored back to its original condition the day it left the factory in Germany all those years ago. With original paint, new mohair headlining and roof, nothing has been missed on this restoration. Having been completely restored, the car was then purchased in 2006 and has since spent its life in sunny Cornwall soaking up the rays! Finished in its original paint this is just simply a stunning example of VW history.