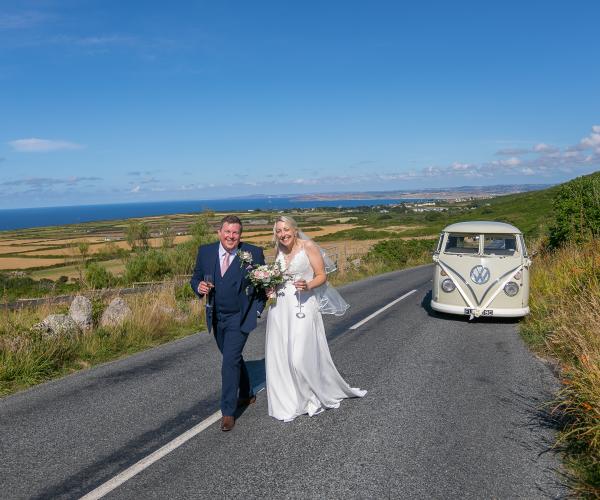 Pricing
The reality is you are buying into exclusive fun. However, lets not get away from the idea that for that fun to become reality it needs to represent value for money, which is where we come in.
We provide a high quality, reliable, professional , tailor-made service aimed at meeting your needs at a reasonable cost, with no hidden extras.
The ideal wedding car at the ideal price. Lets not forget the day is about you and we will do whatever we can to accommodate you.
The fact remains we are the longest established VW splitscreen camper and beetle wedding car hire company in Cornwall. In fact, we had the first red & cream wedding camper in Cornwall! We were also winner of the Regional 2013 Wedding Industry Awards and national finalist.
Consequently, we believe our experience, individuality and service separates us from other companies who have entered the wedding car business. Unlike other companies, this is not just a business for us, we are enthusiasts, having owned and been passionate about Volkswagens for over 20 years and we just love attending weddings!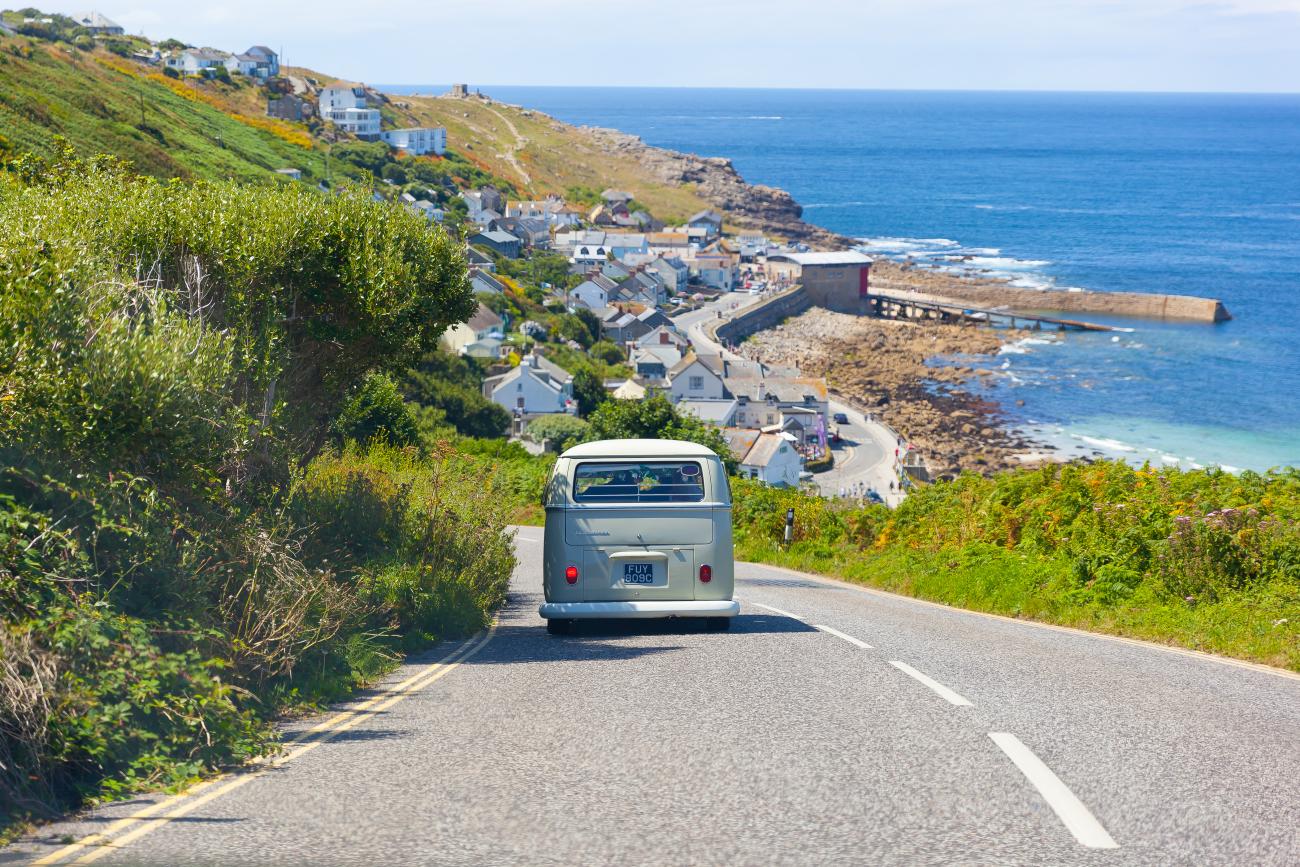 Testimonials and what to expect...
Please view our testimonials page to hear the reassuring comments such as "FANTASTIC service!!!!!!! Cornwall VW wedding hire made our day unique - everybody loved the camper van including the people on the streets of St Ives who were stopping to take photos !! Darren couldn't have been more helpful before the wedding and on the day. He and his super cool VW camper made our wedding day sooooOOOO special! We would recommend their service to everyone!!!" - Lucy & Jay
If you want to know what to expect from our services, then view our "what to expect" page.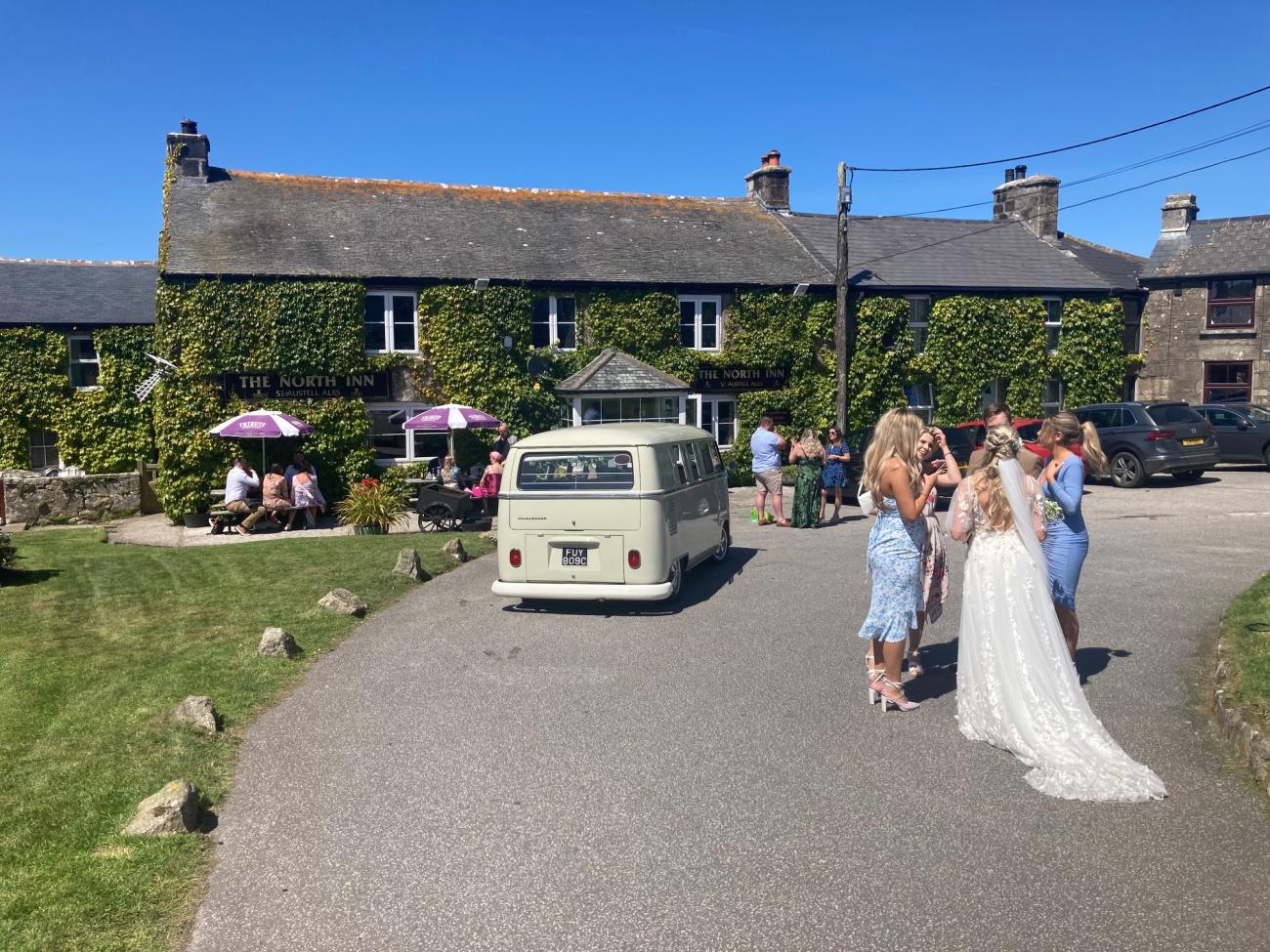 If you want to view any vehicle before making a booking, feel free to contact us to make an appointment and view the high quality vehicles available.
The below pricing is a guide only based on the package of:
We are more than happy to quote if you have more specific plans as we want to help you as much as we can. Feel free to contact us and discuss the alternatives.
Red Volkswagen Camper on the Beach
The wedding car hire package includes the following;
Cream VW Wedding Camper Interior Shot VW Wedding Camper Vans
up to 4hrs vehicle hire from point of collection, within a 50mile radius of St Ives (100 mile round trip)
unlimited mileage during the day.(within reason)
colour coordinated bows & ribbons
NO HIDDEN COSTS OR V.A.T CHARGES
FUN! Punctuality and reliability
Loads of photo opportunities
Multiple trips, if required. Collection to ceremony & onto venue.
Camper vans seat up to 5 people comfortably
Alpine audio visual entertainment systems in camper vans
Most vehicles have IPOD connections for personal music selection
Fresh air-open those windows or pull down that convertable roof
Only one wedding per vehicle conducted per day - we are exclusively yours
Whether you just want a non-commital chat or ask us specific questions, we are available any time by phone, email or text.
For any alternative requirements, additional mileage or time periods please do not hesitate to contact us.
| Camper Vans | Beetle | Two vehicles | Two campers |
| --- | --- | --- | --- |
| £425 | £295 | £650 | £795 |