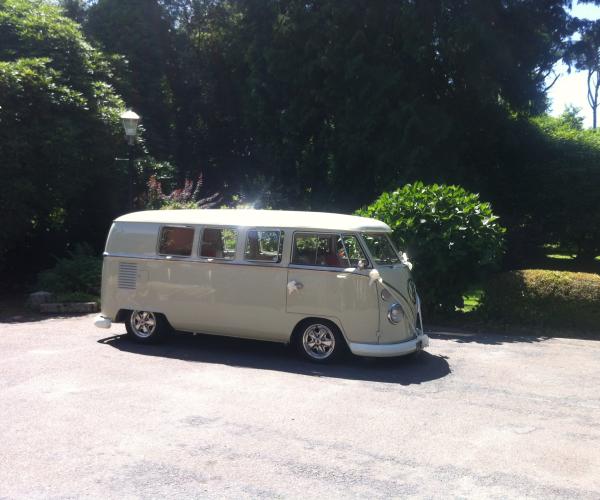 Wedding Cars at Scorrier House
Scorrier House was built in 1778 by the Williams family and Richard and Caroline Williams are the latest generation who still live in the private home.
Licensed for civil ceremonies, Scorrier House offers you a truly romantic setting for your wedding. Set in idyllic grounds this impressive building is the perfect place to tie the knot. Cornwall VW Wedding Hire takes no greater pleasure in driving you to this great location. Sit back and enjoy the ride in their VW wedding campers and VW Beetle convertible. It is a great opportunity to turn up in style, greeted by your wedding guests as you arrive. What an ideal opportunity to share each others company alone on your wedding day.
You could always go for a drive before arriving at Scorrier House and go in one of the Cornwall VW Wedding Hire superb wedding cars. Cruise to a nearby beauty spot, listening to tunes of your choice, and relax and take it all in.
There are great facilities at Scorrier House and it has a great backdrop for fantastic photo opportunities. The facilities include a private brides changing room and a double bedroom overlooking the grounds. There is also the Blueroom which provides a peaceful room for guests to relax in. In cold weather you are even able to sit by a lit warm fire!
They also have accomodation for guests in Stable House and Butlers Cottage which adjoin Scorrier House. So look no further than combining this fine combination of great wedding cars and great location. Their finely kitted out VW campers and beetles are second to none and just ooz great fun and style on your wedding day!