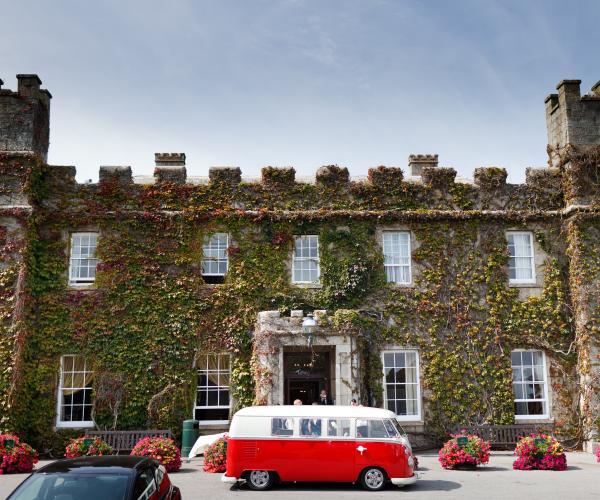 Wedding Cars at the Tregenna Castle Hotel
If the long drive leading to the Tregenna Castle Hotel is not impressive enough, stumbling across the Tregenna Castle in a VW Split screen camper never ceases to leave people amazed. With the beautitul back drop of St. Ives, this wedding venue offers some of the most breathtaking views available in St. Ives and Cornwall alike.
Tregenna Castle offers outdoor swimming pool facilities, bars, restaurants, a gym, tennis courts, with St Ives only golf course. Attention to detail and quality ensures that this wedding venue will be one to remember.
Whether getting married at this location or just holding the reception, the beaches and nearby scenery are all assessable in our Volkswagen wedding cars. We continue to conduct our wedding car services at this fine location. If you are looking for a high quality wedding car company to take you to this beautiful spot then Cornwall VW Wedding Hire is able to accommodate your needs. For wedding cars in Cornwall they are questionable the best! Feel free to contact them and discuss your wedding car ideas to enable this to happen.