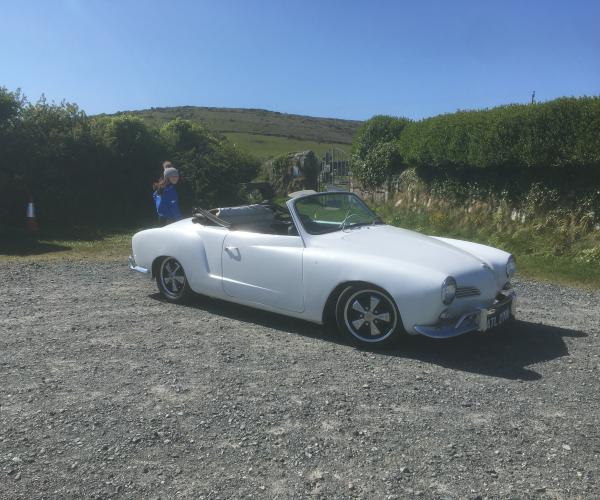 VW Karmann Ghia - Coming Soon!!!!!!
By the late 1940's and early 1950's, people around the world had pretty much covered from World War 2. As many of these people began to prosper again, they started to demand better, more elegant, and more entertaining things for their money. Unfortunately at this time, the utomotive industry was dominated by bland cars. Most automotive companies, such as Volkswagen, felt the need to inject a "flagship" vehicle into the market. This is where the story of the VW karmann Ghia began. VW executives felt they should intorduce an image car. The first VW Karmann Ghia was introduced in Europe in 1955 and arrived as a coupe in USA in 1956.
The public fell in love with the VW Karmann Ghia but the performance was lacking. The convertable came out a few years later in 1958 and sales jumped to around 18,000 cars per year. Sales climbed steadily in the 1960's and it was produced until 1974 when production ceased.365,912 coupes were produced and 79,326 convertables, making this quite a rare car.
A VW Karmann Ghia today is unique, especially a convertable and makes for a very stylish wedding vehicle. Iconic, stylish and classy, this Volkswagen is a true classic to turn up on your wedding day. Cornwall VW Wedding Hire can help facilitate this!